There's no doubt about it – if the eighties was the era of big hair, then the teens (are we calling them teens?) is the decade of the big brows. From Cara Delevingne's famous 
au naturel
look, to the so-called
Instagram brow
, there is an eyebrow style for every face shape.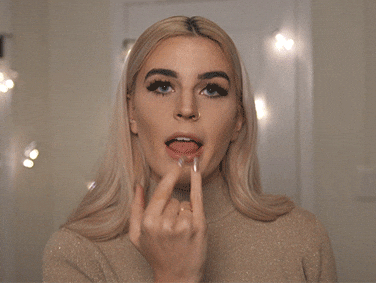 Square faces will benefit most from softly rounded brows, while oval faces should aim for a slightly arched brow. But no matter what your face shape, there are three golden rules to obey when it comes to your 
brows.
Hold a pencil up to either side of your nose bone to find out where the head of the brow should begin.
The arch of your eyebrows should be about two-thirds of the way out. Avoid a centred arch as this gives your brows a very dated 'rainbow' shape.
Don't sell your brows short. The tail should end on an imaginary line from the corner of the nose to the corner of the eye. Again, this can be found by holding a pencil at an angle from your nose.
Here we review some of the must-have brow products available in World Duty Free stores.
MAC Brow Set Clear is a brush-on gel that fixes brows into shape without any flaking or stiffening. It is also available in brown, but this clear option is great for those attempting the 'no make-up' look.
Benefit has become the go-to brow brand for many people with one
Benefit brow product sold every 3 seconds
. The award-winning
Gimme Brow Tinted Eyebrow Gel
contains tiny microfibres that stick to skin and hairs, giving the illusion of fullness and definition for even the patchiest of brows.
Lancôme's Monsieur Big Brow pencil is a 2-in-1 eyebrow crayon and blending brush. This creamy formula is available in five shades and lasts up to 24 hours. The chunky crayon shape gives it a hint of child's play, so you don't get too hung up on drawing precise, delicate lines. Instead, let loose and go bold.
Elizabeth Arden PREVAGE® Clinical Lash + Brow Enhancing Serum promises fuller, healthier-looking lashes and brows, so even if you do forget your make-up your eyebrows won't let you down. Just make sure eyes are clean and free of make-up before applying at night with the applicator brush.
Bobbi Brown Light Brow Kit features two shades of eye shadow (yes, really) to define and fill in the brows. There's also a two-sided mirror (with one side magnified for close-ups) plus a pair of mini tweezers and a dainty brow brush. All in all, it's a compact little kit that lasts for ages.
Clinique Instant Lift For Brows is a pencil and highlighter with light-scattering optics to give a more "wide eyed and bushy tailed" appearance. It glides on easily and is available in three shades of brown. Use the highlighter end below the brow hairs to give your face a dewy glow.
Urban Decay Brow Beater Microfine Brow Pencil and Brush is loaded with moisturising ingredients such as vitamin E, argan oil, and coconut oil. The slim tip means that it is easy to mimic the appearance of real eyebrow hairs and gives a more convincing result.